MOK WITH STEEL ODYSSEY 3.0 4 SPEEDS YEAR 99-01
MASTER OVERHAUL KIT HONDA ODYSSEY 3.0cc ENGINE WITH 4 SPEEDS TRANSMISSION
YEAR OF PRODUCTION : 1999 – 2001
KIT COMPLETE WITH :
FRICTION LINING SET
DISC STEEL SET
GASKET SET
PISTONS SET
MOK WITH STEEL HONDA ODYSSEY 2.3cc (F23A) YEAR 2000-UP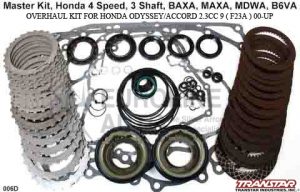 MASTER OVERHAUL KIT HONDA ODYSSEY 2.3cc, KNOWN AS F23 ENGINE
YEAR : 2000-UP
Illustration Only
AND ALSO CAN BE USED IN HONDA ACCORD YEAR 1999 GENERATION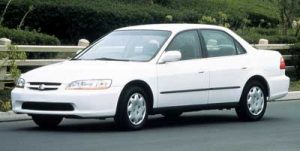 Illustration Only
MOK WITH STEEL HONDA ODYSSEY 3.0 5 SPEEDS YEAR 02-04
MASTER OVERHAUL KIT FOR HONDA ODYSSEY 3.0CC 5 SPEEDS YEAR 2002-2004
COMPLETE SET WITH :
1. FRICTION LIINING SET
2. DISC STEEL SETS
3. GASKET SETS
Note : Transmission Code: BYBA, BVGA, PVGA, BGHA,MGHA in the coverage year can be use this MOK kit.